Blog
Why Are Pens Considered To Be The Most Effective Promotional Product?
|
October 8, 2019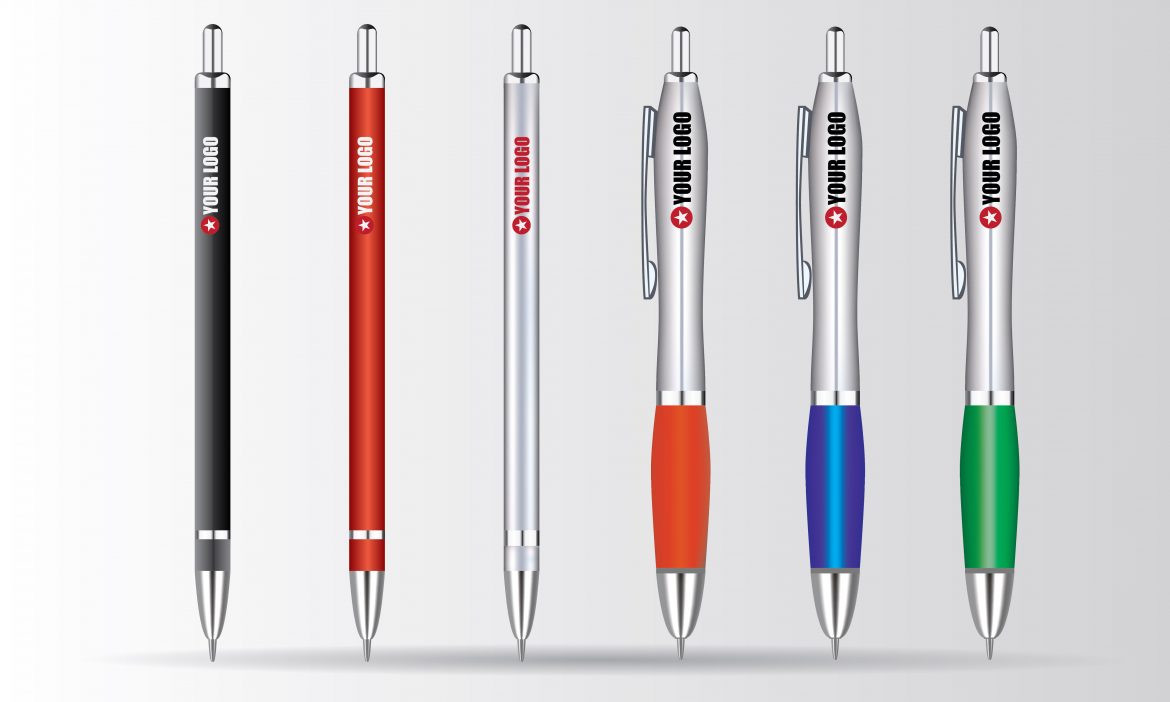 In the office, if there's one thing that you'd regularly use, other than your computer, what will it be? Yes – a pen. Please read on to learn why pens are the most effective promotional product.
Aside from those fancy pens that you buy for your crafts and/or personal use, have you ever been given a promotional pen that's been given out by a company?
This may have been given to you during a conference, or one that's included in your tote bag after attending a convention?
Chances are, you'll have at least one, or even more of those pens handed out by companies, both big and small, and there's a reason why they still do that!
By far, handing out pens with your logo and/or name on it is still considered to be one of the best marketing products there is out there.
If you're in the industry and looking for various ways on how you can get the word and your name out, consider using pens as a marketing tool might just be the thing that your business needs because:
They are cost-effective.
Pens are highly usable.
These can be compared to business cards.
Pens get passed around and shared with everyone.
People who receive pens remember receiving them better than any other promotional item.
Pens Are Cost-Effective
When it comes to promotional products, nothing is cheaper than a pen. Hats, shirts and other merchandise tend to come at a higher price compared to pen.
In the US alone, when you order in bulk, you can get a pen for a tenth of a cent. Can it get any cheaper than that?
Pens Are Highly Usable
Generally speaking, as a business, it's always a good idea to give something out that the recipients will also be able to make good use of.
This is why you see some promotional materials like shirts, umbrellas, tote bags, and many others – because they're widely used!
If you come and think of it, among all those other items mentioned above, are there any among those products more used more than a pen?
They're used everywhere – in restaurants, schools, at home, in the office, you name it.
They are versatile and if there's one thing that you'd like to give away, you want that something to be useful, or else it's most likely going to end up stuffed in a bag unused, or the trash.
Use Pens As Business Cards
One of the main reasons why it's a great marketing tool is that you can indicate your basic information on a pen, just like you would in a business card.
It has enough space for essential information like the company name, phone number, email, logo, and website.
People Share Pens
In the office, how often are pens passed around? A lot – and it's one of the most shared items, so this offers your business name plenty of free exposure.
Imagine if your pen is the one that's being passed around the whole day? How many more people do you think you can you reach if you continue using pens as promotional products?
Pens Do Make An Impression
It's hard remembering a calendar once the year has passed.
However, with pens, studies have revealed that people remember receiving it, who it was from, and it leaves an impression on people because they see and use that same pen over and over.
If there's one important thing in determining if a business' marketing efforts have worked, that is when someone remembers your company name.
With pens, it has been proven that the name sticks because they're exposed to using that pen every day, for an extended period of time.
You can never go wrong with choosing a pen as a promotional product. Yes, it's old-school, but given that it's affordable, and people use them, they are very effective as a marketing tool.
If you are looking for the best promotional products in Brisbane to help with your promotional or marketing campaign, look no further than Bic Promotional Products Australia.
We provide a large range of promotional items that are perfectly suited for your promotional and marketing needs.
Please call us today on 1800-963-533 or via the contact us form via our website.